Update from the BC Ministry of Health, December 14, 2020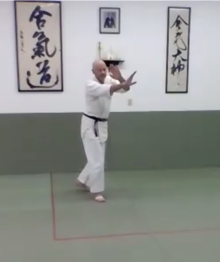 Update from the BC Ministry of Health, December 14, 2020
On December 14th, 2020, the BC Ministry of Health issued an update that allows low intensity group exercise to resume with an updated COVID-19 Safety Plan.  A link to the pdf is Here.
Even though Aikido is non-competitive and does not fall within ViaSport's purview, BCAF's "Returning to Aikido" guidelines were based on those created by Judo BC. Consequently, the BCAF Executive has concluded that Aikido best fits the category of "Martial Arts, cheerleading, and gymnastics studios". This category is not included in the most recent update allowing low-intensity activities.
While it is true that Aikido can be practiced in a low-intensity manner, it is important to remember that breath control is just one of several layers of prevention that include mask wearing, physical distancing, and proper ventilation.