Kawahara Sensei Video Archive/Les archives vidéo de Kawahara Sensei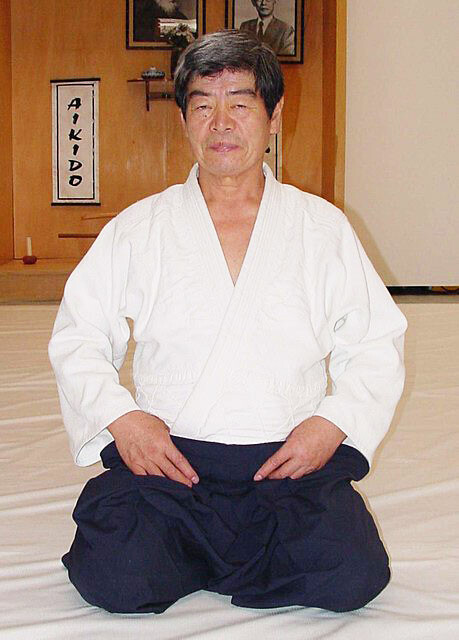 A number of years ago, the CAF Board envisioned a project to collect, preserve, and share the surviving footage of Kawahara Sensei's seminars.  As time moves on we are faced with the reality that the few who studied at the feet of O'Sensei would eventually no longer be with us and our connection to the founder would slowly become more and more distant. With the passing of our first Technical Director, it was time that the CAF took ownership of Kawahara Sensei's technical legacy  
A call was sent out to many senior members of the CAF community asking them to donate their video library to this project and we are happy to announce the Kawahara Sensei Video Archive. Attached is the link to the newly created Canadian Aikido Federation Youtube Channel where a number of historical video recordings have already been uploaded.  Moving forward, a large number of seminars are due to be uploaded on a regular basis as they are converted from VHS and VCD to a more long lasting format.  
When we are able to, the CAF YouTube channel will also be a hub for various ongoing video projects such as highlighting the newly recipients of the Kawahara Shihan Award for Outstanding Contributions.  
Covid 19 has greatly impacted our training, during this difficult time the CAF Board hopes that we all can watch, learn, reminisce and be inspired by Kawahara Sensei.  
https://www.youtube.com/channel/UCThD4b954ORz6KxMhsAlBTQ
Please remember to subscribe and "Like" the footage, to keep Kawahara Sensei's fabulous instruction in rotation so many more people can discover our benefactor.  
John Foster
CAF Member at Large/Membre Honoraire de la FCA
*******************************************************************
Il y a quelques années, le conseil d'administration de la FCA a envisagé un projet pour collectionner, conserver et partager des vidéos des séminaires de Kawahara Sensei. Au fur et à mesure que le temps passe, nous sommes confrontés à la réalité selon laquelle les quelques personnes qui ont étudié aux pieds d'O Sensei ne seraient, à terme, plus avec nous et notre lien avec le fondateur deviendrait lentement de plus en plus distant. Avec le décès de notre premier directeur technique, il était temps que la FCA s'approprie l'héritage technique de Kawahara Sensei. 
Un appel a été envoyé à de nombreux membres seniors de la communauté de la FCA leur demandant de faire un don de leur vidéothèque à ce projet et nous sommes heureux d'annoncer les archives vidéo de Kawahara Sensei. Vous trouverez ci-joint le lien vers la chaîne YouTube nouvellement créée de la FCA où un certain nombre d'enregistrements vidéo historiques ont déjà été téléchargés. À l'avenir, un grand nombre de séminaires seront téléchargés régulièrement, car ils sont convertis de VHS et VCD à un format plus durable. 
Lorsque nous le pourrons, la chaîne YouTube de la FCA sera également un centre pour divers projets vidéo en cours, comme souligner les nouveaux récipiendaires du Prix Kawahara Shihan pour Contributions Exceptionnelles. 
Le COVID-1 a grandement influencé notre entraînement, pendant cette période difficile, le Conseil de la FCA espère que nous pouvons tous regarder, apprendre, se rappeler et être inspirés par Kawahara Sensei
https://www.youtube.com/channel/UCThD4b954ORz6KxMhsAlBTQ
N'oubliez pas de vous abonner et de "Like" les vidéos, pour garder la fabuleuse instruction de Kawahara Sensei en rotation afin que beaucoup plus de personnes puissent découvrir notre bienfaiteur. 
John Foster
CAF Member at Large/Membre Honoraire de la FCA