Cecil Paris, 6th Dan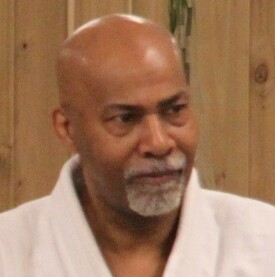 Cecil Paris Sensei began practicing Aikido in 1972. He taught at New Westminster Aikikai for over 30 Years, which was later relocated and renamed Coquitlam Aikikai Taku Dojo. He was a close personal student of Kawahara Shihan. His philosophy is that through dedicated training and practice on and off the mat, in weapons and Aikido forms one develops the essence of Aikido.
Paris Sensei retired in 2021.  In January 0f 2022, Cecil Paris was awarded the 
Kawahara Shihan Award for Outstanding Contribution 
by the Canadian Aikido Federation.  Click
here
for the main awards page and a full description of Paris Sensei's Aikido life and his contribution to Canadian Aikido.