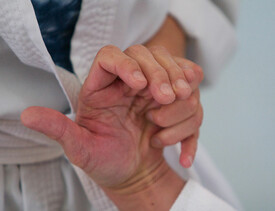 The British Columbia Aikido Federation is a non-profit organization established to support and promote Aikikai-style Aikido in British Columbia. We are a member of the Canadian Aikido Federation (CAF) and the Aikikai Foundation (Aikido World Headquarters, Tokyo, Japan).  All BCAF members are registered with the CAF.
If you are a member dojo of the BCAF and wish to access BCAF policy documents you may use the "contact us" page.
Any dojo wishing to join the BCAF is encouraged to communicate with the BCAF board through our "contact us" page.