Spring Seminar in Vancouver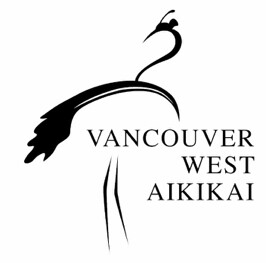 Vancouver West Aikikai is pleased to announce its spring seminar by Ishiyama Sensei and guest instructors on Friday, May 27th and Saturday, May 28th.
The seminar will be held in the VWA Dunbar Dojo; the Immaculate Conception parish gym at 3778 W 28th Ave, Vancouver.  See VWA website for map of the location.  Easier parking on 29th Ave, take the sidewalk beside the underground garage up to the gym; the rear side door will be open. Washrooms and change rooms available on site.
May 27th, 7:15 - 8:45  Ishiyama Shihan
May 28th, 10:00 - 10:30 Kabanets Sensei
 10:45 - 12:00 Ishiyama Shihan
 noon - 1pm  lunch break
 1pm - 1:30pm special lecture by Dr. Tony Leong on Aikido, Chinese Medicine and Qigong.
 1:45 - 2:45 Macphail Sensei
 3:00 - 4:00 Ishiyama Sensei
Fees:  $60 both days, $20 Friday only, $50 Saturday only.  $10 discount for students and unemployed.