Calgary Summer Camp 2023 with Osawa Shihan – June 24-30, 2023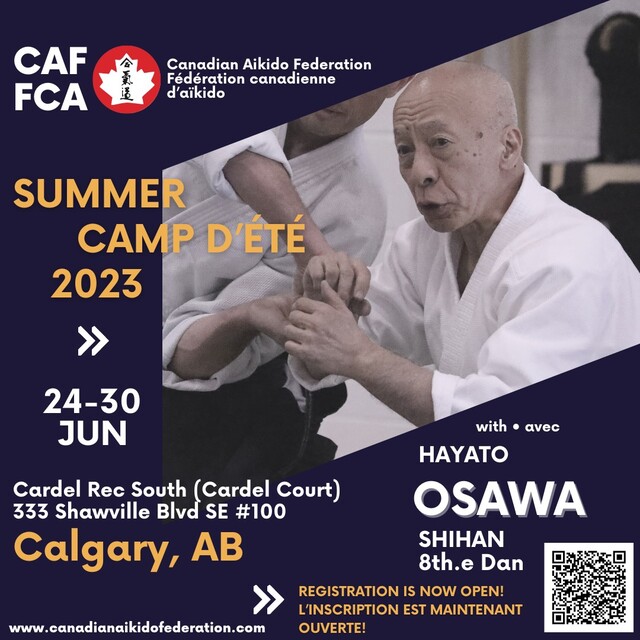 From the Canadian Aikido Federation:
We are happy to announce a return to the one-week summer camp! Please join us in Calgary on June 24-30 for a week of classes led by Osawa Shihan and our esteemed group of CAF instructors. Please find seminar details below.
Bursaries for attendance available to CAF members who require financial assistance, on a first come, first served basis. Please contact canada.aikido@gmail.com for inquiries related to our bursary program.
Registration for this year's summer camp is open and we have an early registration discount of 10% applied if you register by April 30, 2023.  Please follow the link below and register today:
https://aikido.wufoo.com/forms/s175qj9v0r8zcpc/
The camp schedule is now posted on the CAF website https://canadianaikidofederation.ca/seminar/calgary-summer-camp-2023-with-osawa-shihan-june-24-30-2023-en/