International Women's Day 2021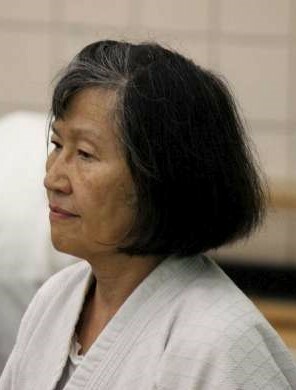 To celebrate International Women's Day, the BCAF would like to honour Pat Olson, 5th Dan, and Chief Instructor at Okanagan Aikikai.  Pat Sensei has served for several years as the chairperson of the Camp/Seminar committee of the Canadian Aikido Federation and is a Past President of the BCAF.  She has dedicated herself to both camp organization and to preserving the legacy of Kawahara Sensei, former Technical Director of the CAF/BCAF.
Below is a description of Pat Sensei by one of Okanagan Aikikai's senior students, Kelly Purdue. 
The first time I got on the mat in Kelowna (some 31 years ago!), Pat was there. The last time I got on the mat in Kelowna, Pat was there. Pat drives 45 minutes one way on a mountain highway to get to the dojo. And since COVID has scuttled regular classes, she makes it to the park to lead weapons classes.  "It wasn't that cold" is often included in her reports to us.   
Dedication is one word that applies to Pat. Dedication to the students who pass through the door; to the organizational work that no one wants to do; to the ideals of our Art.  Above all, Pat is dedicated to the memory of Kawahara Sensei.  
Pat is our Aikido Mom. Cooking for us (potstickers and cinnamon buns rise to the top in my mind), opening her house for "come one, come all" seminar weekends, or a quiet bull session on what Aikido can be in your life:  Pat is there.   
Pat doesn't just practice Aikido. She lives her Aikido and as such inspires all around her to better themselves through association with her.  
Isn't that the definition of a great, Pat?
-- Kelly Purdue  
Pat writes about her life in Aikido so far ...  
   "I started Aikido training in July 1981 with Makoto Ohtsu Sensei in Saskatoon.  Ohtsu  Sensei invited Kawahara Shihan each year for a seminar and expected all of us to  take our grading during that time. Thus, I met Kawahara Sensei in 1982.  
The DaiSempai of Saskatoon Aikikai was Hiroaki Izumi.  From my very first Aikido  class, Ohtsu Sensei asked Izumi-san to shepherd and mentor me.  Izumi-san left our dojo in 1985 and appointed Don Ragush and me to be Saskatoon Aikikai co-directors and to arrange for the yearly seminar with Kawahara Shihan.  Since that time, Kawahara Sensei developed a close relationship with Don and me.    
I moved to Kelowna in 1986 and found that Kawahara Sensei had established a dojo here and appointed Jobe Groot Sensei to teach.  Groot Sensei left us after a year and then Kawahara Sensei took over teaching duties personally, coming to the Okanagan 5 times a year.  The BCAF always had a strong relationship with Kawahara Sensei, and in the 1990s, I was nominated to be president after Paul Martin retired from the position.  
The best part of moving to BC was the convenience of attending Sensei's summer camps.  I was  able to attend at Camp Elphinstone from 1991 to 1994, and from 1995 to 2009 at Victoria.  Finally, Sensei moved the Camp to Kelowna in 2010 and it was a mad dash to learn from Hilary Dawson Sensei and her crew how to organize Camps.   I recall that during my first camp in 2010, I kept adding announcements to my announcement list, which prompted a remark that: 'as an organizer, you are not very organized.'" 
--Pat Olson